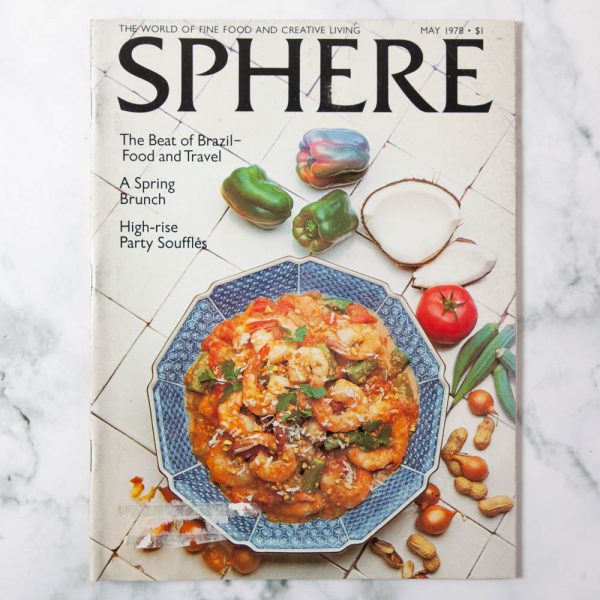 When living in the Midwest, soup recipes are always welcome.  Even though this is a Springtime issue of Sphere, I found a delicious Greek Lemon Soup (Soupa Avgolemono) with an interesting twist.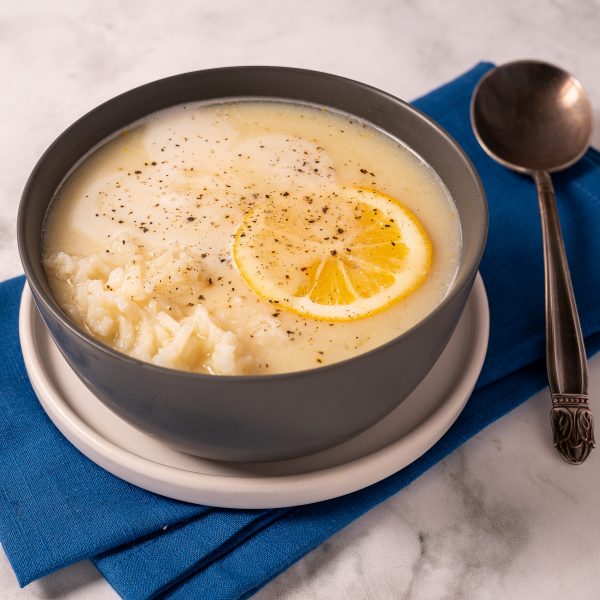 This delicious and lemony soup with rice has a dollop of whipped cream with Parmesan and grated lemon peel folded in and topped on each individual serving. When placed on the hot soup, it of course melts in immediately and adds an incredible flavor so don't be tempted to leave it out even though it may sound a little strange!  We loved this soup.  Snipped chives are supposed to be sprinkled on top but at the moment mine are covered with snow in the garden.  I just added a twist of black pepper and that was good too, but I definitely would prefer the chives.

Greek Lemon Soup
Author:
Sphere Magazine May 1978
Ingredients
5 cans (10-3/4 ounce each) chicken broth (or homemade equivalent)
½ cup uncooked regular white rice
2 egg yolks
¼ cup lemon juice
2 Tablespoons grated lemon peel
1 Tablespoon freshly grated Parmesan cheese
1 cup whipped cream (not the cream poured from the carton, but whip some cream and measure 1 cup. And it has to be freshly whipped from real cream!)
1 peeled lemon, cut into paper thin slices
Snipped fresh chives, optional
Instructions
Heat chicken broth in a large saucepan over medium-high heat to boiling, Stir in rice. Cook, uncovered, stirring occasionally until rice is soft, about 15 minutes.
Whisk egg yolks and lemon juice until light and lemon-colored. Whisk one cup of the broth gradually into the yolk mixture. Remove saucepan from heat. Slowly stir egg yolk mixture into broth.
Stir lemon peel and Parmesan into whipped cream in a small bowl. Garnish soup with the lemon slices and chopped chives. Pass the whipped cream for each person to add a dollop to their soup. (it melts quickly but adds such flavor!). Serves 6, at 1 cup each.
This soup recipe was included in an article all about using lemons in recipes such as a filet of sole with lemon and wine; a lemon-roasted leg of lamb; lemon applesauce; veal stew with lemon and cream; Scotch Whiskey Chicken with lemon and bacon; meatballs with lemon; lemon icebox tart; lemon meringue pie; and lemon-mint sherbet in lemon shells.  They all sound wonderful.
Other articles include recipes for a Sunday Brunch; a cake recipe called "Hoping-for-a-Husband Cake" using fresh coconut in the cake and frosting; and lots of creative soufflé recipes from the chef of the Dorchester Hotel in London.  But the largest part of this issue is dedicated to Brazilian cooking and how to explore the country with all its incredible food offerings from seafood, meat, chicken, rice, breads, and desserts.  This is one of the best issues with so many great recipes.