When my wonderful readers send me cookbooks to help rebuild The Culinary Cellar, I always love the notes included in the box or the emails sent earlier, of why they love the books they sent or their favorite dishes they make at home.  Michelle from Rhode Island said she has a sweet tooth, as does her son.  Michelle claims to be more a baker than a cook, her favorite sweet being cookies.  She has made just about every dessert you can name, but I was hoping to find something a little different for her that maybe she hasn't tried yet.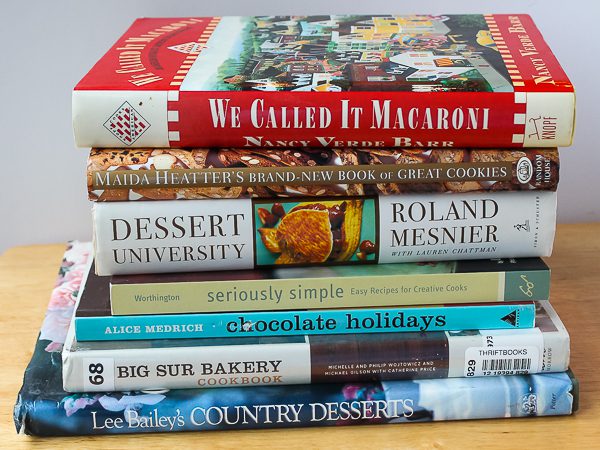 As you can see, there are so many wonderful dessert books here, including her favorite cookie book from the late Maida Heatter.  I love her books too.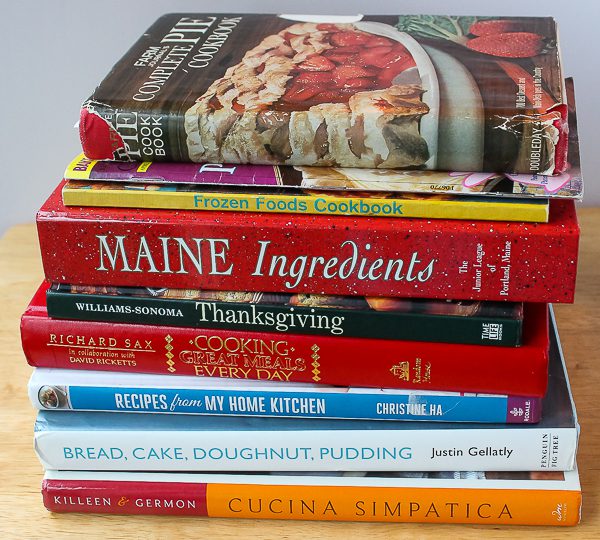 I looked through them all, and ended with this Italian cookbook.  Michelle mentioned she also liked to travel so why not something from Italy?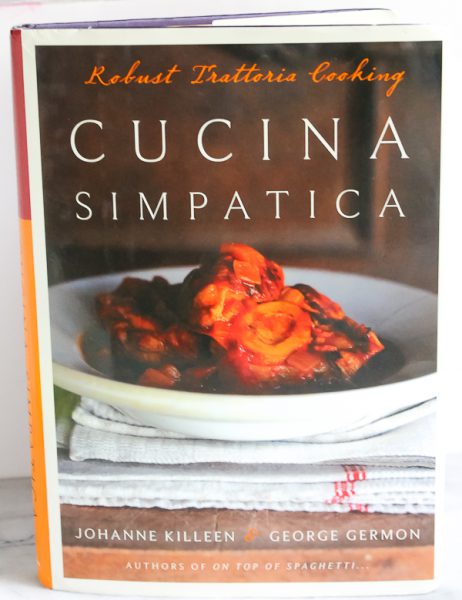 On a trip to Southern Italy and Sicily about five years ago, my favorite dessert was probably the cannoli.  In this country, most cannoli found in bakeries are huge, but in Sicily they were perfect little two-bite delectable morsels.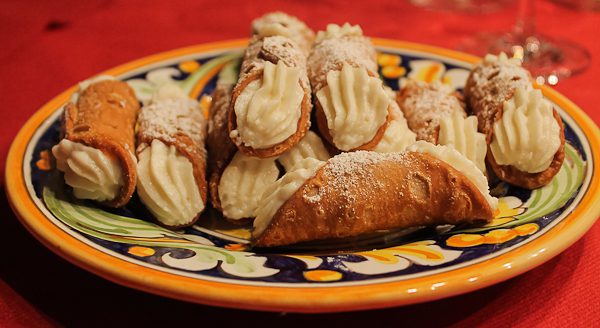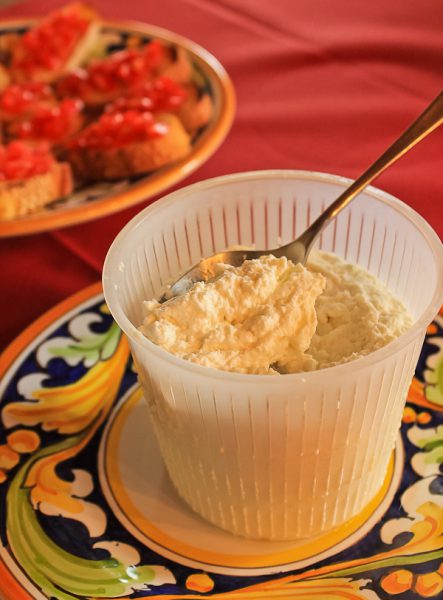 Of course, the ricotta filling was homemade.
The recipe I found in Cucina Simpatica is called "Cannoli Cream."  It's a creamy, pudding-like dessert that tastes like a filling for cannoli shells.  It was delicious!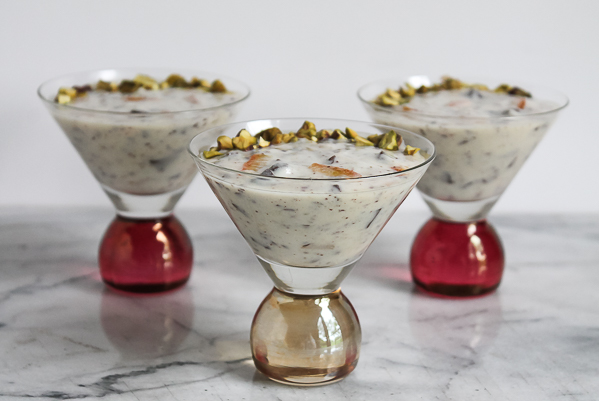 I decided to put my own twist on the dessert to make it like an inside-out cannoli.  I had the filling, but sprinkled chopped pistachios on top which tasted great.  Except it still needed something else, like the crispy shell without having an actual shell.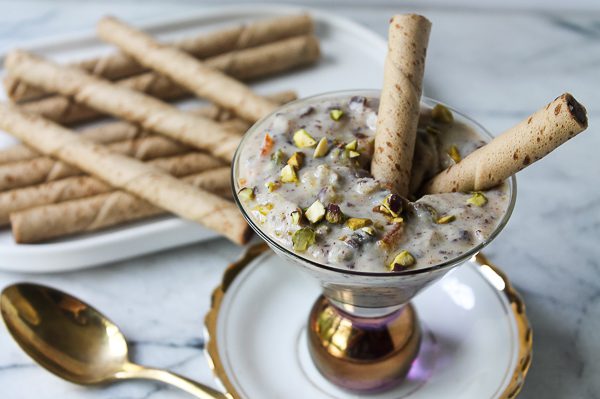 I found a substitute, being those delicious chocolate-hazelnut cookie sticks called "Pirouette."  The cannoli cream can be eaten with a spoon, but also when you dip the cookies into the cream, it will remind you of eating a ricotta cream-filled cannoli, with that touch of pistachio and chocolate.  I am hoping Michelle will approve of including her love of cookies.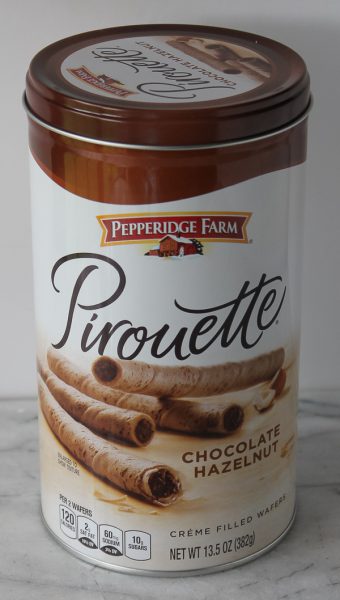 My husband loved this dessert and made a comment about how much he liked the addition of the cookies.  This one is for you, Michelle!  I hope you like it too.  Thank you again for all those great books. I have some fun baking ahead!
Cannoli Cream
Author:
Adapted from Cucina Simpatica by Johanne Killeen & George Germon
Ingredients
1-1/4 cups whole milk ricotta (about 11 ounces)
⅓ cup orange marmalade
2 ounces semisweet chocolate, chopped
1 Tablespoon Grand Marnier
¼ teaspoon vanilla extract
Chopped pistachios
Chocolate-Hazelnut cookie sticks (Pepperidge Farm Pirouette)
Instructions
Process the ricotta in a food processor, scraping down the sides of the bowl from time to time, for about 2 minutes, until the curds disappear and it is perfectly smooth.
Add the marmalade and pulse just to combine; you want to retain some small pieces of pulp.
Transfer to a mixing bowl. Fold in the chocolate, Grand Marnier, and vanilla. Cover and refrigerate for at least one day, but I found that at two days, the flavors had blended even better and it was also a better consistency.
Divide the mixture among 4 individual dessert dishes. Sprinkle with chopped pistachios and garnish each with a couple of the cookie sticks and serve immediately. Place more of the cookies on a platter. Makes 4 servings.
And guess what the other reason is for making this dessert today?  It just so happens to be "National Cannoli Day!"  Of course, it is also Father's Day.  Happy Father's Day to all you great dads!