There is hardly a cookbook collector who does not own Mollie Katzen's Moosewood Cookbook.  Did you know this ground-breaking classic was named to the James Beard Cookbook Hall of fame in 2007, and that it is also one of the top ten best-selling cookbooks of all time?  With that kind of resume, you know Mollie's Vegetable Heaven should be in your collection.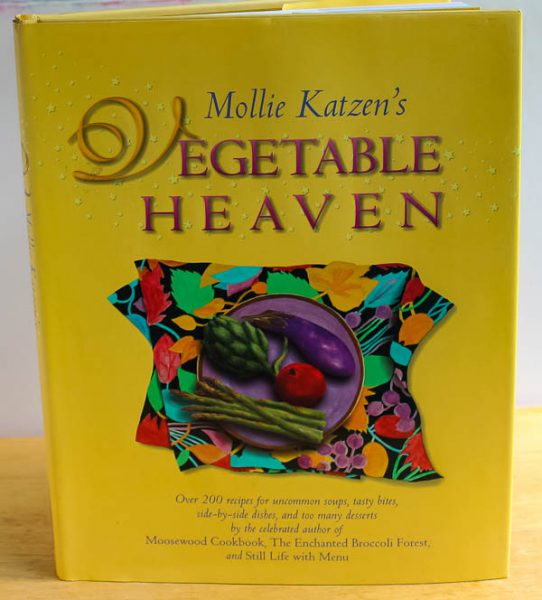 There are more than two hundred irresistible vegetarian recipes in this cookbook, along with Katzen's beautiful illustrations.  The recipes showcase culinary styles from around the world.  You will find a Persian eggplant dip, Tunisian tomato soup, Vietnamese salad rolls, Kung Pao lettuce cups, and Mediterranean yogurt.  But there are also more familiar recipes such as a lentil soup, a summer fruit salsa, scalloped potatoes, spoon bread, frittatas, corn cakes, and fried green tomatoes.
Don't think desserts are forgotten.  How about a blackberry buckle, chocolate-topped almond cake, mini chocolate souffles, butterscotch pudding, classic tapioca pudding, coconut macaroons, chocolate chip cookie with a hint of orange zest, or peanut butter fudge brownies.
All the recipes are about flavor.  Nothing is complicated to make and ingredients are accessible.  Our local Farmer's Market is held every Thursday in the town square, and you can bet I will be selecting favorite recipes to try each week.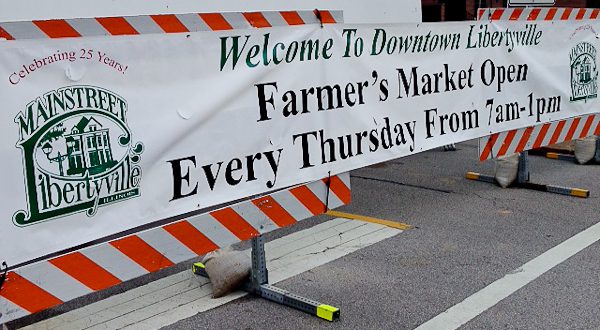 One of my favorite stories in the book is when Katzen was in a Nashville cab and struck up a conversation with the driver.  When she told him she was a cookbook author of vegetarian dishes, he replied that was not his thing and he ate meat daily.  But, he added, his wife might like one of her cookbooks.  Katzen said she would mail one to his wife.  Seven weeks later, Katzen received a lovely note from the amazed wife who said she got her meat-eating husband to enjoy the vegetarian soups and even a vegetable pie.
Katzen says the majority of her readers and enthusiasts of her cooking style do not define themselves as strict vegetarians.  Who doesn't want food that is delicious, not difficult to prepare, is healthy, and can satisfy even those who are not vegetarians?  It's all here in this book, and all of Katzen's books.
See you at the Farmer's Market!