Yesterday, my blog was about the cooking of Italian grandmothers, In Nonna's Kitchen.  Later in the evening my friend Mary texted me and asked if she could borrow it.  I told her anytime, but then remembered another Italian cookbook all about Northern Italian cooking.  Why not give Mary two books to look through?  So Mary – this blog is for you!  Mary and other relatives in her family, mass produce a fried Italian pastry called "Cartellate."  (I hope I spelled that correctly!) Around Christmas time, all the women gather in Mary's kitchen to make these beautiful pastries and the final product is then divided equally amongst them.  I have been lucky enough to be given a few in the past.  Look how intricate they are!  I imagine that the vision of all the woman making their family tradition is right out of "In Nonna's Kitchen!"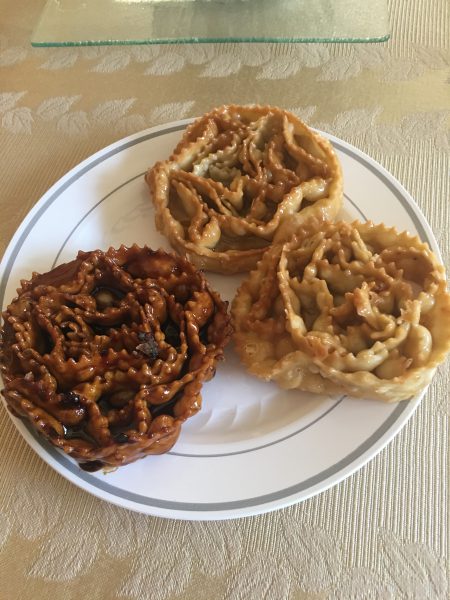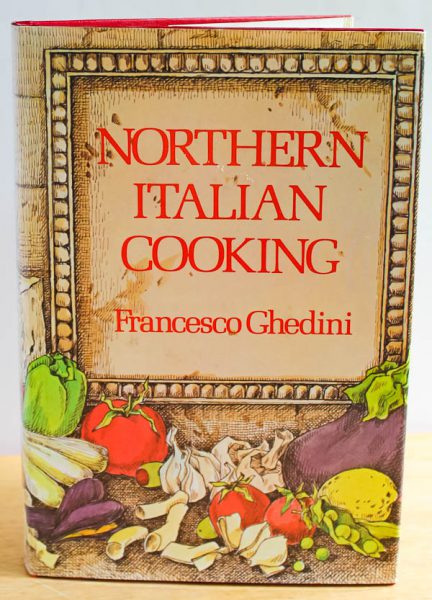 You will find in this wonderful cookbook, ingredients of Northern Italian cuisine that recall the basics of French cuisine such as butter, cream, stocks, wines, and fresh herbs.  The creations of Northern Italian cooking include classics like macaroons and pesto, but the greatest attribute is probably the simplicity.  There are recipes in the book for sauces, soups, antipasti, pasta, rice dishes, fish, poultry, beef, lamb, pork, sausage, vegetables, salads, and desserts.  Ghedini relates the origins and gives complete instructions.
There is a sad history of Ghedini.  He was an Italian nobleman who came to America as a journalist specializing in food, and representing several Italian newspapers.  While he was reporting from New York, he wrote articles for American magazines and worked as a food consultant for the Italian cookbooks published by the Time-Life series.  He later married an American woman but sadly she died of cancer shortly after they were marred.  Ghedini was so distraught, he committed suicide soon after her death.  The only thing he left behind was this Northern Italian cookbook.