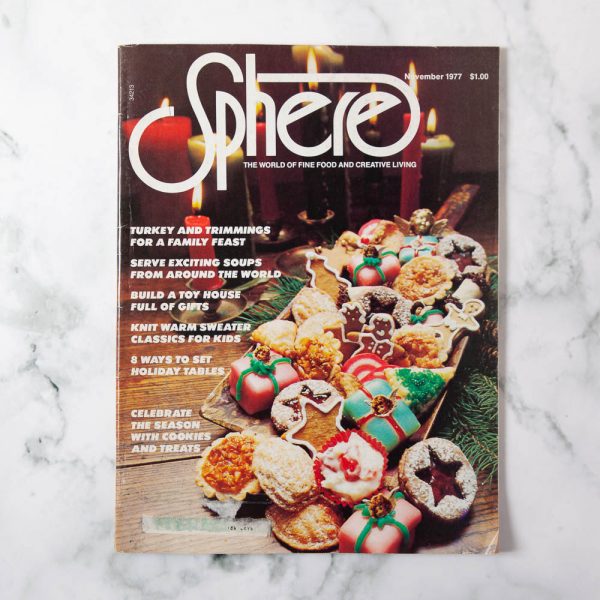 This was always a favorite Sphere issue of mine.  I not only loved the cover, and made almost every cookie pictured over the years, but there are also many interesting articles and other great recipes.
Let's start with those incredible cookies!  The article is titled "Cookies to Celebrate" and as Sphere declares, "Cookies say Christmas as brightly as the star atop the tree." The recipes begin with Orange-Ginger Cut-Outs with Snow Icing; pretty little Petits Fours; Lacy Granola Bows; Macadamia Nut Tarts with a Spice Tart Pastry; Cherry Jewel Fudge Cups; classic Linzer Cookies; Miniature Chocolate Popcorn Balls; Lemon Cream Cheese Logs with the ends dipped in chocolate sprinkles; Mini Madeleines that have some ground almonds along with the flour and a touch of cinnamon; Sugarplums; Peppermint Pinwheels; and the last one is Chocolate Turtles with the small cookies made in a waffle iron, covered with a chocolate glaze then sprinkled with nuts.  How's that for a line-up?
Some of the cookies can be frozen to enjoy at Christmas, or Sphere had another suggestion.  There is an elaborate Advent Calendar House to make for December up to Christmas Eve.  The directions are included. It is made of birch plywood and made to look like a little townhouse, 30-inches high, 13-inches wide, and 4-inches deep and even has a chimney.  The windows have shutters that open for each day leading up to Christmas Eve, and every day a new and different treat is enjoyed by delighted children.  Sphere suggests using some of the cookies as treats, or you could also add chocolates or small toys.  It is just adorable.  If I were crafty, I would make it for my granddaughters!  But since I could never build the house and I already made most of the cookies in the past, I decided to try another recipe from this issue.  I hit the jackpot.
An article titled "Vegetable Tarts" got my attention because I realized I had never made any of the tarts mentioned, plus I had an abundance of mushrooms.  Mushroom Tart aroma was about to fill my kitchen.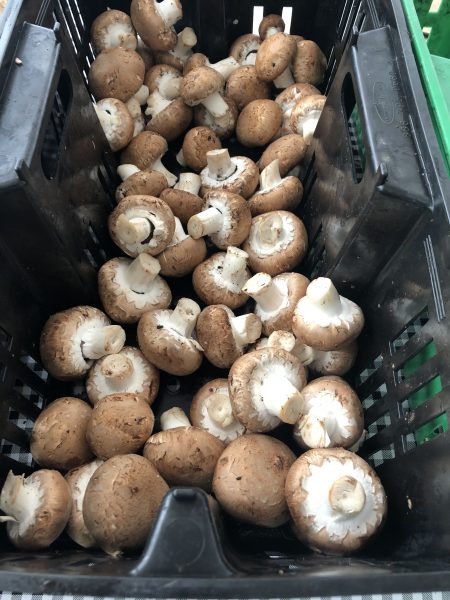 These varieties were both lovely, but I settled on the brown ones.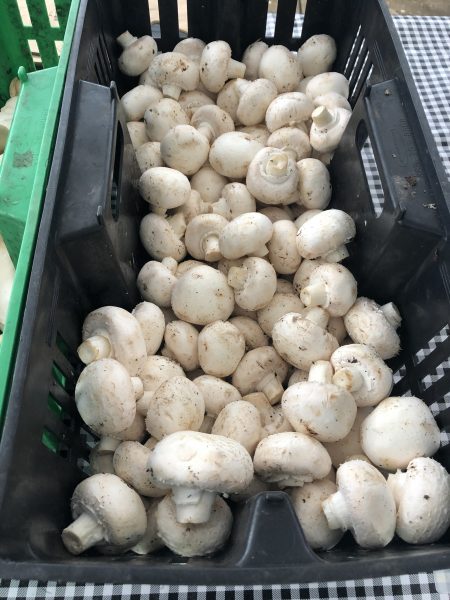 The author of the article on vegetable tarts wrote that in the open-air stalls of France, one will find exquisite tarts to take home for an appetizer or light lunch or dinner.  Sphere asked Camille Cadier who ran a small cooking school in Paris to make a variety of vegetable tarts for the article.  Before her students even begin to cook, she takes them to the market to show how to select the best produce.  I would have loved to have been in that class. I wonder if she would have approved of the above mushrooms?
I couldn't wait to get started.  First thing was to make and bake the pastry shell, then cool slightly before adding the filling, which can be started while the oven is preheating and  the shell is baking. Two pounds of sliced mushrooms are tossed with lemon juice and set aside, Shallots are cooked in some butter, then the mushrooms, minced garlic, salt and pepper are added.  The moisture needs to be evaporated before stirring in chopped parsley, and eggs whisked with sour cream.  This heavenly mixture is spooned into the shell and topped with some whole mushrooms topped with tiny pieces of parsley to look like pumpkins.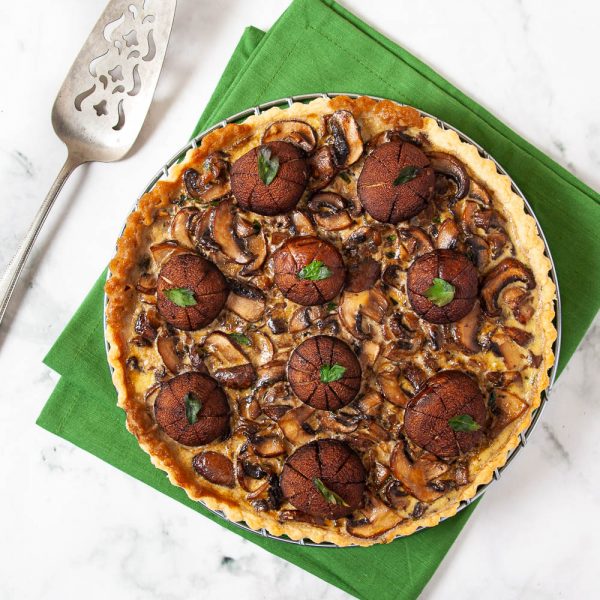 This tart tastes so incredible and is perfect to grace a Thanksgiving table, especially if some guests are looking for a vegetarian alternative.  And of course, the pumpkin mushrooms fit right into the season.  I can't describe enough how good this is.  We devoured it for dinner.
There is no doubt I will be making this again, and will also try the other tart recipes which include a Leek Tart with bacon and nutmeg; a Spinach Tart with some minced ham; a Tomato Tart with red onions and fresh thyme; and an Onion Tart with boiling onions and raisins.  Each tart uses the same pastry shell recipe and each include the egg-sour cream mixture.  These showstoppers are all easy to prepare and will impress your family.
Other recipes in this issue include a real old-fashioned and stunning steamed Christmas pudding, which was actually served to King Frederick and Queen Ingrid of Denmark, celebrities like Elizabeth Taylor, and prepared by the venerable Hyde Park Hotel for decades.  It was once considered the most famous steamed pudding in Britain. As you can guess, it has a mile long and complicated ingredient list, takes lots of time, money, and energy, and ultimately served with a Brandy Butter and Rum Custard Sauce.  Maybe someday I will tackle this!
There are pages of tantalizing soups from around the world from West Africa to Russia to China with intriguing titles like Russian Vegetable Soup with Stuffed Cabbage Rolls; Thai Soup with Fish Balls; French Lettuce Soup; Belgian Brussels Sprout Soup; British Cream of Carrot Soup; West African Peanut Soup; Peking Pork Soup; Latin American Avocado and Potato Soup; Indian Curry Soup with Meatballs; and more.
Since it is the November issue the Thanksgiving menu offers Smoked Salmon Pate, Stuffed Mushrooms, and Harvest Cider for appetizers, followed by the roast turkey with an apple-raisin stuffing, a broccoli ring filled with orange-glazed carrots, whipped potatoes, cranberry chutney, a tossed salad with celery seed dressing, squash bread, and a pumpkin chiffon pie for dessert.  Since it is the holiday season there are also table setting ideas, and tips for "The Art of Entertaining."
This is probably the longest Sphere blog I have written about, and it will always remain one of my top favorites issues.  Now to go figure out what tart to make next. Below is the mushroom tart recipe to get you started.  I will post other ones in the future, using ingredients from a Farmer's Market and take along my granddaughters  to help and teach them about selecting fresh ingredients, even if I am not Camille Cadier.  I think my little Helen is already curious!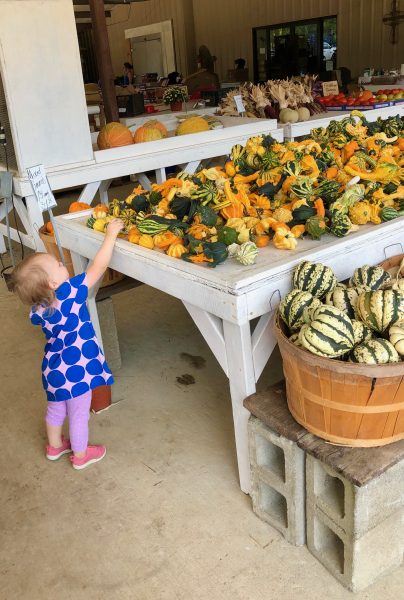 Mushroom Tart
Author:
Sphere Magazine November 1977
Ingredients
Basic Pastry:
1-1/4 cups all-purpose flour
½ teaspoon salt
⅓ cup solid vegetable shortening
1 Tablespoon butter
2 to 3 Tablespoons cold water
Filling:
2 pounds fresh mushrooms
2 Tablespoons fresh lemon juice
2 Tablespoons minced shallots
¼ cup butter
1 clove garlic, minced
¼ teaspoon salt
Freshly ground black pepper to taste
1 Tablespoon fresh snipped parsley
3 eggs, slightly beaten
½ cup full fat sour cream (not light or fat-free)
Additional butter, melted, for mushroom cap topping
Additional parsley pieces for mushroom cap topping
Instructions
For pastry: Heat oven to 425 degrees. Mix flour and ½ teaspoon salt in medium bowl. Cut in shortening and butter. Sprinkle with cold water 1 Tablespoon at a time with a fork until all flour is moistened and dough almost cleans sides of bowl. Gather dough into a ball and shape into a round on floured surface. Roll into a 12-inch circle and transfer to a 10-inch tart pan with removable bottom (however, I used a 9-inch tart pan and it worked perfectly), Press pastry to fit and trim off overhanging dough. Pierce bottom and sides of dough with a fork. Bake until golden, about 15-20 minutes. Set aside to cool slightly.
For Filling: Reduce oven temperature to 350 degrees.
Remove stems from 8 equal-sized mushroom caps (about 8 ounces). Set caps aside and slice stems and remaining mushrooms. Sprinkle mushrooms with lemon juice in a large bowl; set aside.
Saute shallots in ¼ cup butter in 10-inch skillet over medium heat until golden, about 7 minutes, then reduce heat and add sliced mushrooms and garlic. Season with salt and pepper. Cook over low heat, stirring occasionally, until all moisture is evaporated, about 20 to 25 minutes. Stir in snipped parsley. Remove from heat,.
Whisk eggs in a large bowl and stir in sour cream until smooth. Gradually stir mushroom mixture into egg mixture. Spoon into prepared pastry shell.
Cut small slices around reserved whole mushroom caps to look like a pumpkin (see photo in blog) then dip or brush caps in melted butter. Arrange the caps on top of tart filling and place a little piece of parsley on each to look like a stem.
Bake at 350 degrees until eggs are set, about 20 minutes. Let cool slightly and serve warm. Serves 4 to 6.