Tag Archives | Dresdner Stollen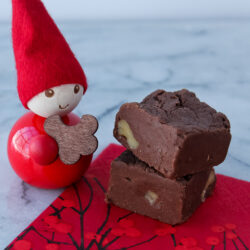 Here are some of my favorite foods to make for Christmas!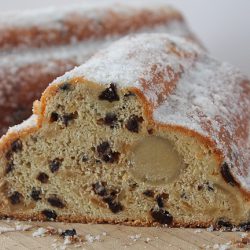 December 7, 2016
in
Chefs, Christmas, Classic Recipes, Cookbooks, Culinary History, Culinary traditions, Festivals, Food Events, Food Gifts, Holidays, Recipes, Travel
If Christmas is near, then it's time to make stollen. I found the most amazing recipe in a Bavarian cookbook. I wish you could taste it!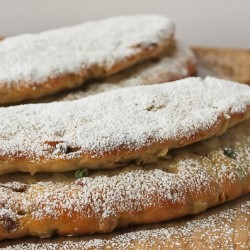 Tomorrow is the Stollen Festival in Dresden, Germany. If you can't be there, at least you can make this incredible Dresdner Stollen in your own kitchen!
Why I Started This Blog
I love cookbooks. I mean I really love them. I love to read them, treasure them, learn from them, and, of course, cook from them. To me, cookbooks take on a life all of their own. They are history, family, and memories. I have been collecting cookbooks and writing down treasured recipes of family, friends, and neighbors since about age twelve, which means I now own thousands of cookbooks, recipes, and clippings. Now I want to share them with you along with the many other culinary treasures of my cellar." - Debbie Vanni