Ronna Farley is a superstar, in life and in the kitchen.  The loving mother of two and grandmother of three has been baking since she was a little girl, starting with her mother and then onto Home Economic classes in school. When Ronna started entering cooking contests, she really took off into the culinary world.
When Ronna was only twenty years old she was selected as a contestant at the 26th Pillsbury Bake-Off in 1975 with her "Ham and Cheese Crescent Snacks." Later at the 39th Bake-Off in 2000, this recipe was inducted into the "Pillsbury Hall of Fame."  Fast forward again to Bake-Off 42 in 2006 and Ronna won her category for her "Choco Peanut Butter Cups."  Talk about a superstar!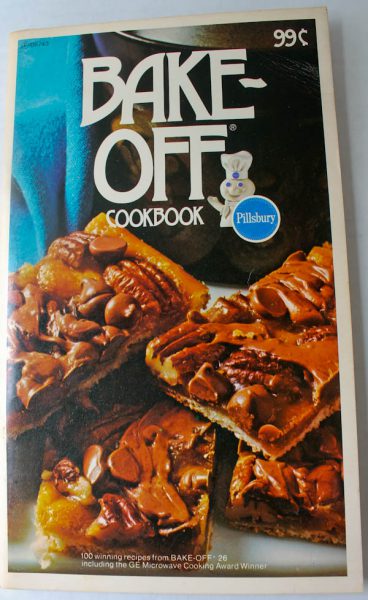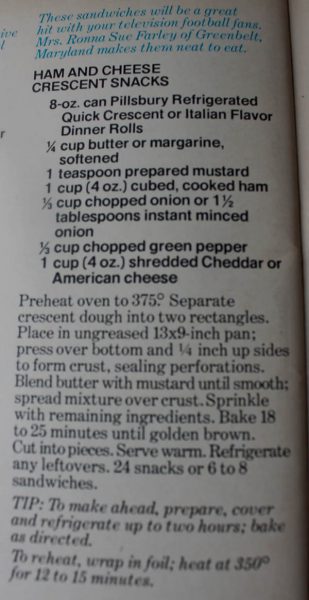 You are not done being impressed yet.  Ronna won many more contests, too many to list, so I will tell you about her latest win. There is a great baking competition held every two years in Manhattan, Kansas called The National Festival of Breads.  Enthusiastic amateur bread bakers from all over the country send in their favorite original bread recipes to be tested and reviewed by the Kansas Wheat Commission.  Eight finalists are selected and flown to Kansas to compete for a $2,000 cash prize and a trip to Vermont to take a class at the King Arthur Flour kitchens. Ronna won the top prize for her "Seeded Corn and Onion Bubble Loaf."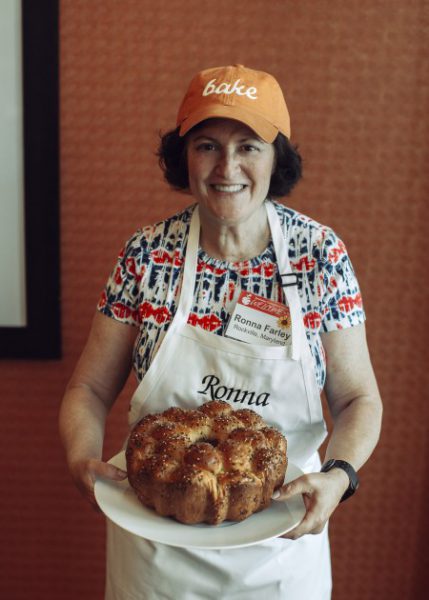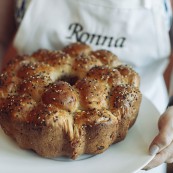 Isn't that a beauty?  You can find Ronna's recipe and all the other wonderful finalist recipes here.
So now you know all about Superstar Ronna, but let me tell you about kind and sweet Ronna.  I received this box of books from Ronna with a note that had a photo of an old book store.  Inside she expressed her sorrow at the loss of The Culinary Cellar and wanted to give me some of her books.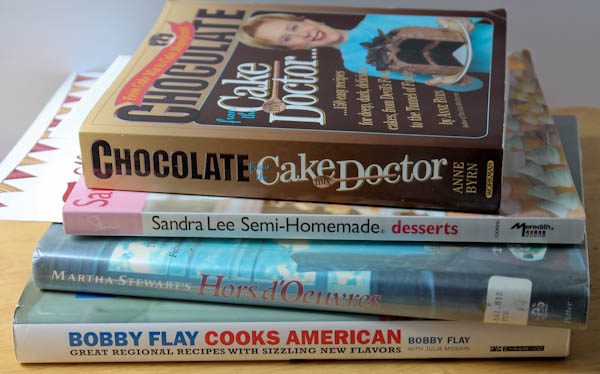 The one you can't see is from the bread contest!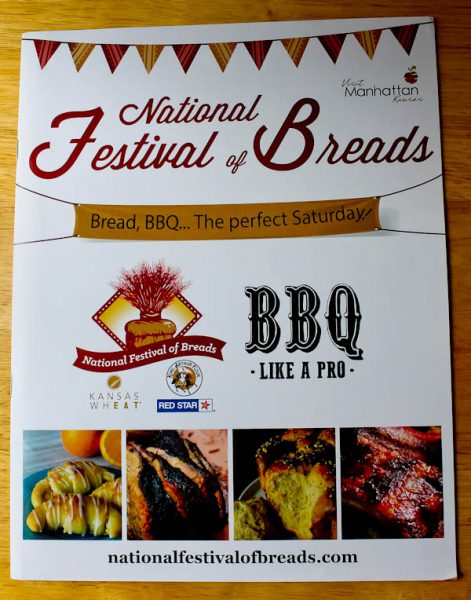 I loved them all but have to tell you about the note inside the Martha Stewart book.  I used to have random book giveaways occasionally on my blog.  Ronna won one of the giveaways and it was the Martha Stewart book.  Inside was the note I wrote her congratulating her on being the winner. Ronna had saved that note all this time, and then wrote her own note that she thought I should have it back to rebuild the Culinary Cellar.
Ronna's heart is also a superstar.