When I started receiving boxes and boxes of cookbooks from people across the country and some even overseas, after I had lost all of my library of cookbooks in a flood,  the kind notes each person wrote many times began, "Dear Debbie, You don't know me but…" followed by the way they heard about the flood and wanted to send me books to start a new collection.  One of the most amazing was one from Alaska that began like the others. "Dear Debbie, You don't know me but I live in Alaska, and your daughter Kara in Mississippi lives in my childhood home."  Wait, what?  Turns out Olivia "Nan" Mucha now of Anchorage, Alaska since 1969 happened to find Kara on Facebook and discovered not only was Kara from Nan's childhood town in Mississippi, but lived in her old house!  They wrote back and forth sharing stories and photos, when at some point Kara told Nan about the flood and loss of the thousands of cookbooks.  Nan said she just had to contribute to the rebuilding.
Nan went on to tell me how her mom was known as one of the best cooks in town and could make anything.  She was best known for her eggnog, and people came from all over Mississippi and Arkansas to taste it.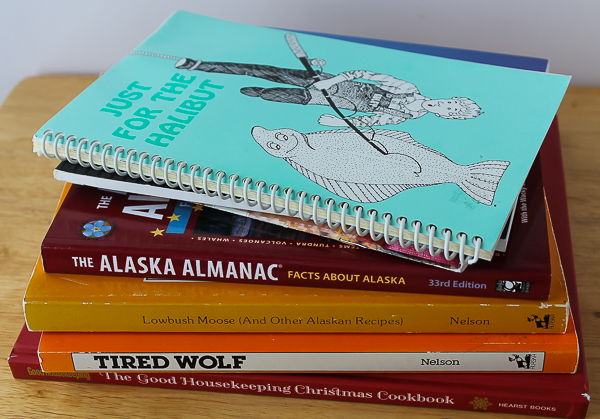 Nan sent these books which range from cooking Alaskan halibut, to Christmas cooking, to funny Alaskan anecdotes, to gorgeous photos of majestic Alaska.  I have only been to Alaska once on a cruise. and it was one of the best times of my life.  The beauty of it took my breath away, and we only saw a very small part of that enormous state.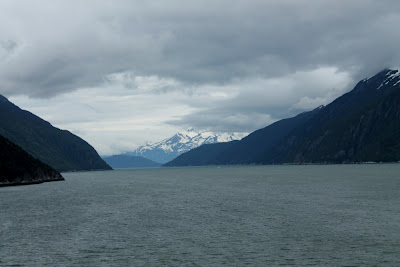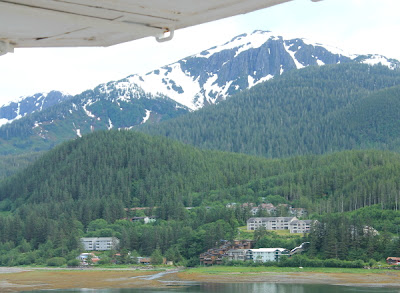 Just a couple views from our cabin on the cruise ship.  I actually wrote seven blogs of every day on the ship and ports where we stopped.  (If you are interested in reading the blogs click here for the first day, then at the end of the blog click on Day Two, at the end of Day Two click on Day Three, etc.)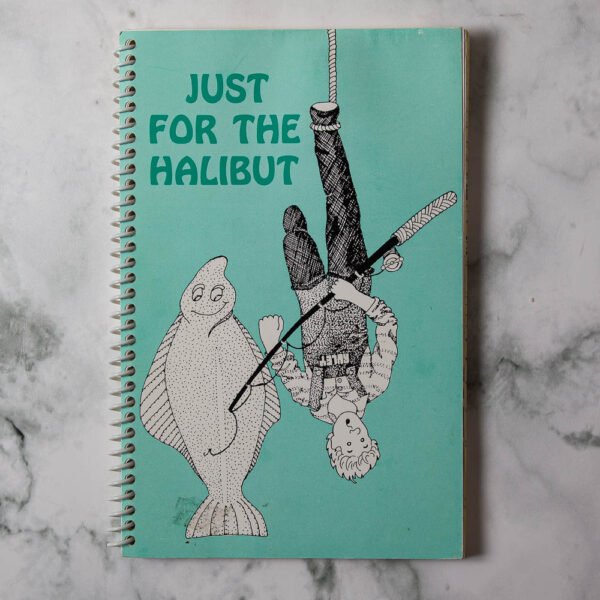 We enjoyed halibut and salmon often.  There is nothing like wild caught fish from Alaska.  I had to find a recipe in this book.  You can read facts about halibut,  how to handle this giant fish, and of course cooking tips.  It can be baked, broiled, poached, deep-fried, pan-fried, sautéd, and even micro-waved.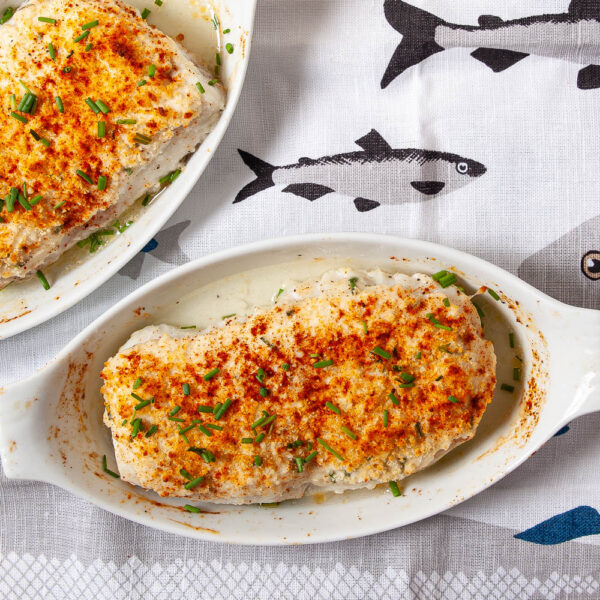 I settled on a baked "Halibut de Jour," which reminded me of a way one of our Finnish relatives  bakes fish with a sour cream topping. For this recipe, the fillets are first seasoned with salt and pepper, then a mixture of sour cream, bread crumbs, garlic salt, and chives are spread over the fish, then sprinkled with grated Parmesan and paprika.  It's so easy and so good!
Thank you, Nan, for these wonderful books.  I hope someday if you return to your old home in Mississippi, we can meet at Kara's (your) house.  Maybe you can even share your mom's eggnog recipe?
It's a small world, isn't it?  How wonderful is it that cookbooks and food can bring us together from all over the globe.

Halibut de Jour
Author:
Just for the Halibut by Nanci A. Morris
Ingredients
2 pounds halibut fillets
Salt and pepper, to taste
¾ cup sour cream
¼ cup dry bread crumbs
¼ teaspoon garlic salt
1-1/2 Tablespoons chopped chives
⅓ cup grated Parmesan cheese
1 teaspoon paprika
Additional chopped chives and lemon wedges, if desired for garnish
Instructions
Heat oven to 400 degrees F. Place fillets in a buttered baking dish and sprinkle with salt and pepper.
Combine sour cream, bread crumbs, garlic salt, and chives. Spread over halibut and sprinkle with cheese and paprika.
Bake, uncovered, for about 10 minutes per inch of thickness or until fish tests done. Serve with additional chopped chives and lemon wedges, if desired.