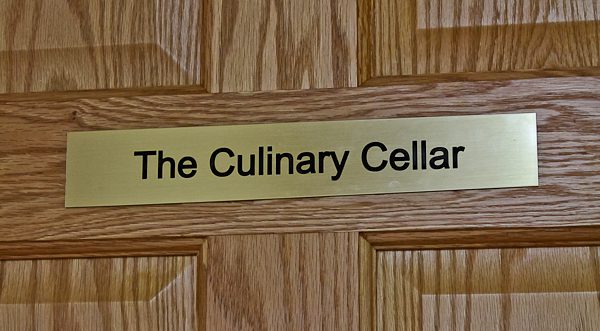 In the ten years since I wrote my first blog on January 31st, 2010, so much has happened.  I can still remember the excitement of writing those first few lines. I wanted to start with writing about my oldest book, my grandmother's edition of Fannie Farmer's famous cookbook which gram bought in 1914 during her college days in Iowa.  The day I began the blog also happened to be her birthday.
I had several thousand cookbooks in my library basement, AKA "The Culinary Cellar" from which to choose and knew I would never run out of books to write about.  Except my loyal readers knew that I actually did run out of books when they were almost all lost in a devastating flood, including grandma's Fannie Farmer.
But I would rather focus now at the best things about the past ten years of the blog.  The absolute most heart-warming, amazing, and life-changing thing was how you, my readers, were always there.  You sent boxes and boxes of books when I had none left, you cried along with me when my mom died, you rejoiced with me at the birth of my granddaughters, and I have made so many wonderful friends from around the globe.  I found that cookbooks and what they represent is a common thread throughout the world.  Family recipes, family dinners, and being with loved ones is what cooking is all about, and I love sharing all those feelings that go with the love of food, family, and traditions.
In 2016, I had "The Culinary Cellar" trademarked.  It means so much to me that I don't want anyone else to use that name.  My mom, who loved my blog and looked forward to reading it as soon as she woke up and was having her morning coffee, bought the sign that is on the door to the basement.  My goal is to keep going for as long as I can with my blog.  I have no intention of stopping not just because I love it, but because the love of cookbooks will never end.  No internet recipes can compete with a book you can hold in your hands that belonged to someone special, with its earmarked and splattered pages of their messy fingers while preparing a favorite meal or trying something new.  When I am gone, I hope my daughters or grandchildren will continue writing The Culinary Cellar blogs in their own words.  I love thinking about future cookbooks and how the blog will move on in the future.  I know one thing for sure.  There will always be cookbooks because there will always be family, friends, food, and the joy of everything that implies.  And I will never stop writing about them.  Thank you, my readers, for all the ways you have enriched not just my life, but how you all shared your stories too.  I can't wait to see what the next ten years will bring to all of us.