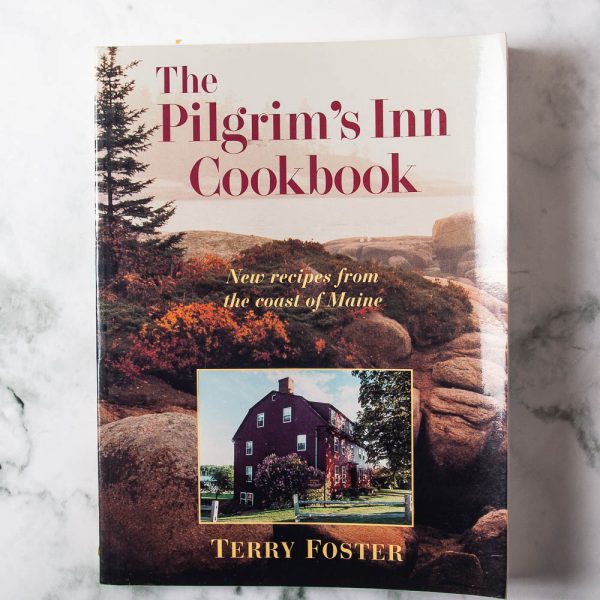 Linda, my childhood best friend, has sent some wonderful cookbooks for my Culinary Cellar library. This one is special because it is a place in Maine that is near and dear to her heart, and a perfect time to write about because it is almost Thanksgiving.
Linda wrote that The Pilgrim's Inn in Deer Isle, Maine holds wonderful memories for her.  She knows the chef, the owners, and made friends with many others.  For  years, Linda would travel to the Inn in June and October enjoying the beauty of the Maine coast, and of course, the Inn and its food.  The highly acclaimed Inn was built in 1890 and originally called The Ark, later changed to The Pilgrim's Inn, and in 1975 the Inn was placed on The National Register of Historic Places.
It was only fitting to write a cookbook with recipes from Chef Terry Foster for those who enjoyed the fine food and hospitality.  The chef was trained at the Culinary Institute of America in New York, and at the Baltimore International Culinary Institute.  I have a list in the book of recipes to try such as an apple crisp with homemade rosemary ice cream; fresh ginger scones; a spinach-mushroom-arugula tart; chocolate creme brulee with hazelnut praline; confit of duck with roasted vegetables and plums; lobster cakes with wasabi remoulade; risotto with Maine lobster and chanterelle mushrooms; chocolate-macadamia-coconut tart; and many sourdough, pizza, and lobster recipes, too many to list.
I decided to make a classic pumpkin muffin since it's Thanksgiving.  They were a beautiful color and very fragrant.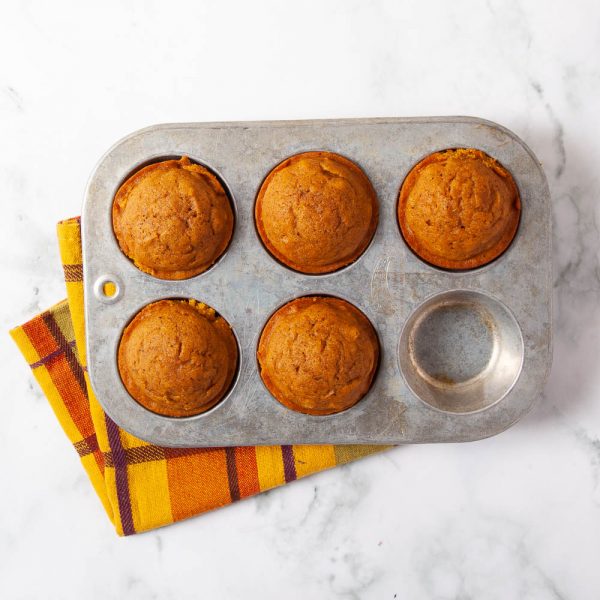 The muffins are delicious and moist on their own, but I added a simple cinnamon butter just because I love flavored butters.  It was great on the muffins, but plain butter is fine too.  I bet honey or maple butter would also be good.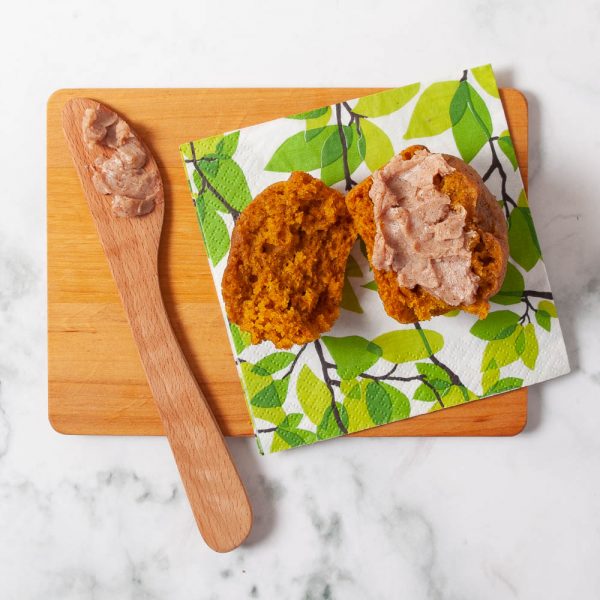 Thank you for this marvelous cookbook, Linda.  I kept your letter tucked inside.  Love and miss you always.
Happy Thanksgiving everyone!

Pumpkin Muffins
Author:
The Pilgrim's Inn Cookbook by Terry Foster
Ingredients
1 can (15 ounces) pumpkin puree (not pumpkin pie filling)
2 cups granulated white sugar
¾ cup vegetable or canola oil
3 large eggs
½ cup water
2-3/4 cups all-purpose flour
1-1/2 teaspoons baking powder
1 teaspoon baking soda
1 teaspoon ground nutmeg
1-1/2 teaspoons ground cinnamon
⅛ teaspoon salt
Instructions
Preheat oven to 350 degrees. Grease 24 2-1/2-inch muffin cups or line with paper baking cups.
In a large bowl, stir together pumpkin, sugar, oil, eggs, and water until blended.
Sift together the remaining ingredients into another bowl. Stir into the pumpkin mixture until just moistened, being careful not to overmix.
Divide the batter evenly into prepared tins. Bake for about 20 minutes or until a toothpick inserted in the center comes out clean. Remove to a wire rack. Serve warm or at room temperature.
Note: Serve muffins with butter, or if you like, a cinnamon butter can be made by mixing a teaspoon of ground cinnamon into each 4 Tablespoons butter. (This is what I do!) Makes 24 standard size muffins..