(Part Two of the Clementine Paddleford blogs)
It's hard for us to imagine waking up in the morning to no alarm, no coffee maker, no cell phone, no computer, no radio, no car.  Imagine being a teenage girl in 1913 on a farm in Kansas with none of the these amenities. What's a girl to do?  If you were Clementine Paddleford of Manhattan, Kansas, you would have been up at 4:00 am, practiced the piano, and completed the household chores by 6:00 am, then headed out the door to walk to the railroad station, paper and pencil in hand.  This gangly, spunky teenage girl would write down the comings and goings of her small town from the station and report her short newsy column to the Daily Chronicle, the hometown newspaper.  You would also grow up to be America's pioneer food reporter.  Her short walks to the train station of her youth would evolve to traveling 800,000 miles to report on How America Eats, her book that coined the phrase, "Regional American Cooking," making Clementine one of the most influential food writers in history.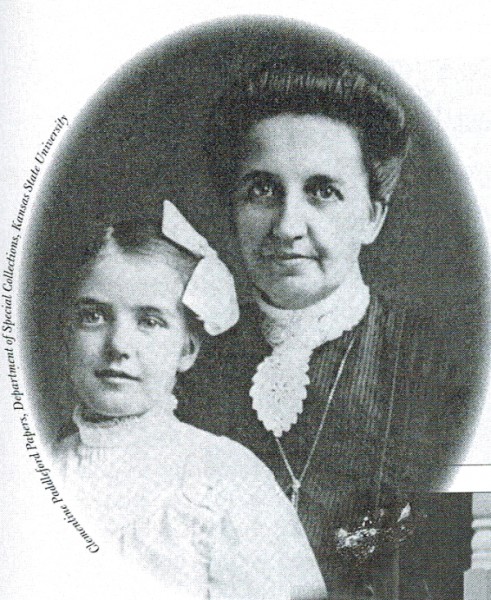 Clementine Haskin Paddleford was born on September 27, 1898 in Stockdale, Kansas, eventually moved to nearby Manhattan, where her curiosity and love of food developed by the time she was twelve years old.  Her mother Jennie was the most important influence on not only her culinary life, but shaped Clementine's drive and ambition.  Jennie came from strong farming stock, attended college which was unusual at the time for women, and had more gumption and determination than many around her.  Clementine wrote of a story showcasing Jennie's iron will.  On the family farm, Clementine's father, Solon, announced that he was going to build a pig run along the side of their house leading from the hog barn out to the alfalfa fields.  This did not sit well with Jennie, who loved sitting on the porch swing surrounded by her prized lilac bushes.  After the run was built, Jennie lived with it for only about a week before she decided to do something about it.  One early morning she stomped out of the house, slammed the door, and disappeared until nightfall.  She returned with a buggy full of lilac cuttings and the next day planted a hedge right in front of the pig run, shutting out the sight and smell of the hogs.  Once she finished her work and beaming with pride, Jennie turned to Clementine and made a philosophical statement that she would never forget:  "Never grow a wishbone, daughter, where your backbone ought to be."  Not only did this statement help shape Clementine's strong nature, but every Mother's Day Clementine wore a spray of lilacs in honor of her beloved mother.  There would never be any wishbones for Clementine Paddleford.
Food was a centerpiece on the family farm table.  Clementine fondly remembers Jennie's multicourse meals with items such as plum pudding, black walnuts, fudge, divinity, caramels, cranberries, celery, and oranges, some of these considered exotic ingredients at the time.  Clementine's grandfather would order sharp cheddar cheese from New York, and oysters that were delivered in big wooden barrels, which Jenny made into oyster stew.  Solon would make batches and batches of popcorn.  Summertime meant strawberry shortcake, pies, and cakes.  Food at the Paddleford home was plentiful and delicious.  All of these memories shaped how Clementine eventually wrote about food, with a love and gusto that was rarely converted into the print of newspapers at the time.  Clementine changed all that to the point where people would declare that her descriptive writing sent them out the door to immediately purchase the ingredients.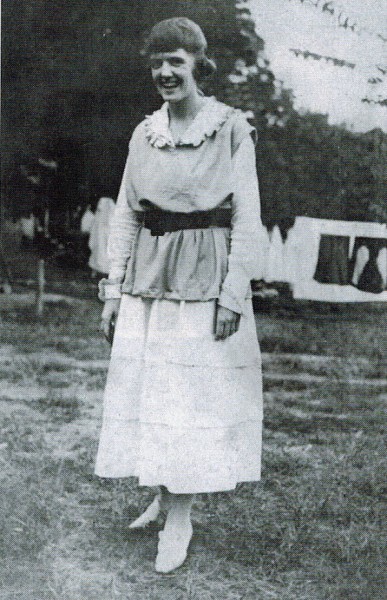 In 1917, Clementine graduated from Manhattan High School and soon began her studies at Kansas State majoring in industrial journalism.  Even though she was always under the watchful eye of her parents, she still managed to enjoy a full social life.  Being the record-keeper that she was, Clementine made scrapbooks of all her activities including dances, parties,  plays, outdoor activities, and her favorite , swimming.  Food was huge part of her activities and she saved all the menus from local restaurants and pasted them into her scrapbooks.  Menu collecting became a habit that Clementine never lost.  When she died, there were over 700 menus to be archived, some of which you will be able to see in future blogs.
Clementine joined many clubs, such as the Kansas Author's Club,  and also became the associate editor of the college newspaper, a reporter for the local paper, and a stringer for many other newspapers in Kansas.  She was building quite a resume at the same time she was building a relationship with handsome fellow student, Lloyd Zimmerman.  Upon graduation, Clementine knew the place she had to live was New York City to further her career as a journalist.  She was nervous to leave the quiet life of Kansas to the hectic life of New York City, but did not want to show her apprehension to anyone, especially Jennie who instilled in her daughter the importance of a backbone.  Upon return from a graduation party, Clementine walked in the house and announced to Jennie, "Good-bye, Mom, I'm off to New York."  Jennie expected nothing less from her headstrong girl and replied, "Take along some shelled corn to drop so you can find your way back.  I'll send you money until you get a job."
And that was it.  Clementine was off to the "Big Apple" to pursue her dreams.  Her beau, Lloyd Zimmerman, was also going to be in New York City to attend graduate school.  Clementine would not be entirely alone, but at the same time, nothing was more important to her than her career.  Her only hesitation was leaving her mother, but that did still not stop her from reaching her goals.  After all, Clementine now had a very strong backbone of her own.
Coming up on the next blog:  Clementine's early career in New York City and Chicago.