(Part Six of the Clementine Paddleford blogs)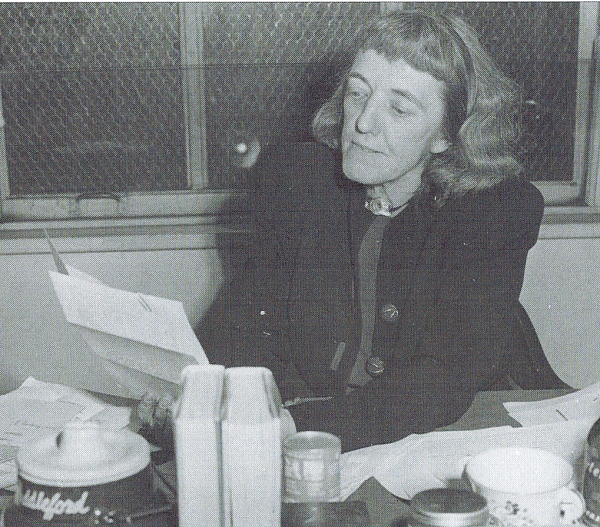 Clementine Paddleford was more than ready to dive into food reporting and get to work at the New York Herald Tribune.  With her work on the newspaper's This Week supplement along with freelance assignments, Clementine sought ways to leave her desk and go out into the kitchens of America.  Clementine would find ways to connect food stories to what was happening in the country.  For example, when World War II curtailed imports of foreign cheeses, Clementine would point out to the public that great cheese products were also produced in our country.  She would tell her readers where to find them and how to cook with them.  Clementine even used the politics of the day to promote American cooking.  When the Republic National Convention of 1940 was held in Philadelphia, she wrote a column entitled "Philadelphia Scrapple Welcomes the Delegates," and also offered a recipe for Philadelphia Pepper Pot Soup.  Her popular stories tied food to cultural happenings and history, which added to the Herald Tribune's value.  Clementine began traveling across the country attending conventions, interviewing test kitchen home economists at major companies,  and visiting the homes of America's home cooks.  In addition to all the traveling, Clementine started writing a column called "Food Flashes" for the iconic Gourmet magazine where she would report on where to find delicacies such as Perigord truffles, Scandinavian seafood, and fresh rabbit.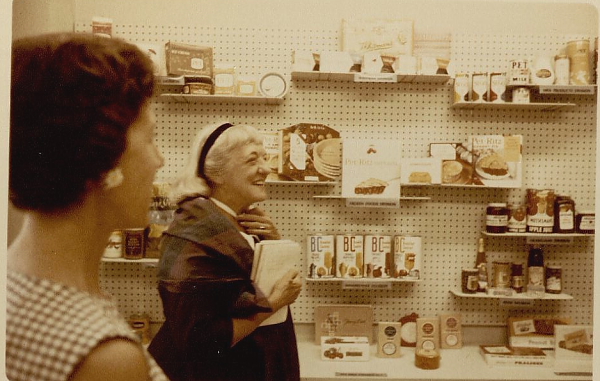 Clementine touring a test kitchen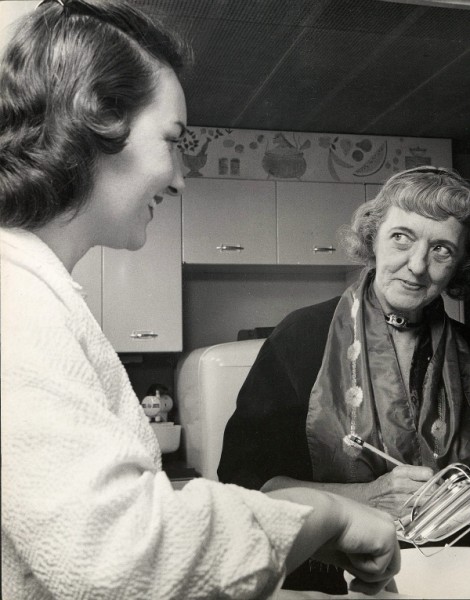 Interview with a test kitchen Home Economist
In the midst of this exciting and lucrative chapter of her life, a big change came in 1942 with an old college friend, Marcelle Laval.  Marcelle, a single mother to twelve-year-old Claire, was dying of cancer and asked her dear friend Clementine to take custody of the child.  It is one of the mysteries of Clementine's life why, after all her hard work to make it to the top and become completely independent, would she give up any part of her life to raise a child.  After all, she had divorced her husband, valued her privacy, and still had many plans for her future life as a reporter.  Maybe Clementine realized she might never have a child of her own.  No one really knows, but Clementine loved Claire and did her best to raise her, and spoke to others as if Claire were her child and became very protective of her.  Raising Claire seemed to have given Clementine a more relaxed attitude towards life, even though it did not slow her down.  Claire later told the story of how Clementine would still have gentleman callers to their country home in Connecticut and would even keep track of what they liked to eat.  And, as always, nothing stopped Clementine from fulfilling her dreams.
Clementine continued her scouting for the new and unusual finds in the culinary world, snagging invitations to luncheons, dinners, conventions, and annual galas featuring the rich and famous.  After World War II, Clementine was invited by Air France to fly on their brand new DC-4 and stay in Paris for two weeks while she attended no less than twenty-eight receptions with people who included the President of France and the Duke and Duchess of Windsor, who at the time were living in exile.  Clementine was the only female reporter invited on this elite and glamorous tour.   While the men woke up late and were nursing their hang-overs from whatever gala was the night before, Clementine couldn't wait to explore the streets of Paris in search of fish markets, pastry shops, and cheese shops in order to report back to her readers.  She would write of soufflés and quenelles, and even of the Coq Au Vin served to her on the flight.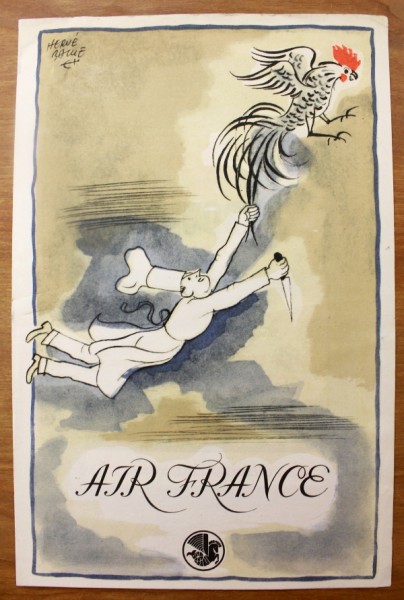 The photo below is my favorite of Clementine.  She may look like a little girl lost in a sea of men, all with their backs to her, but we know that is not the case.  Clementine was probably more tough than all of them put together.  She was a woman ahead of her time working her way to the top when women didn't have equal opportunities.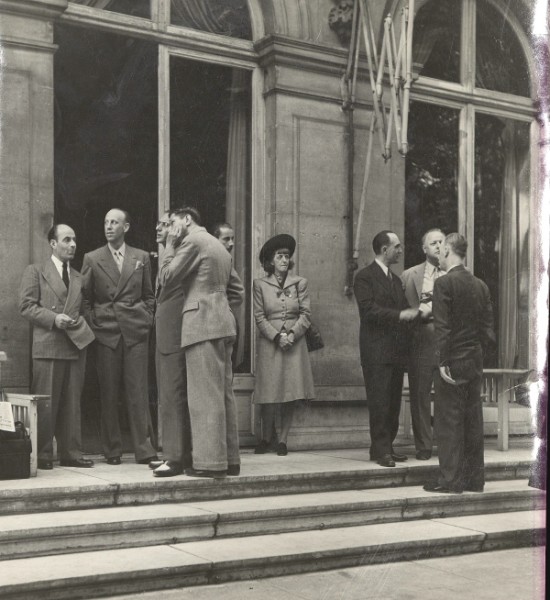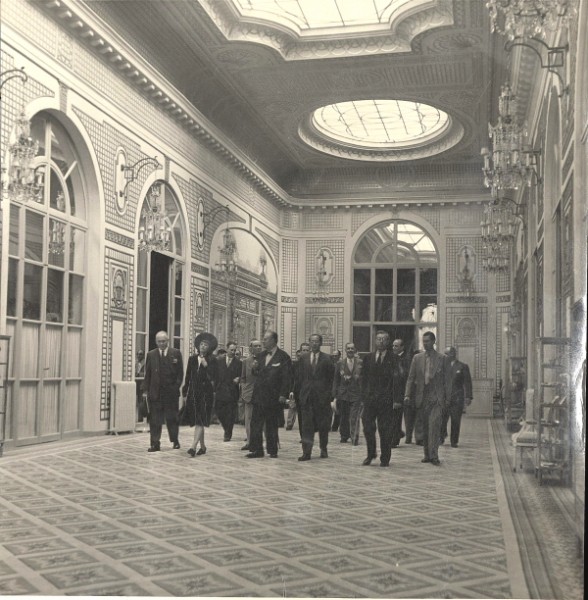 Even with Clementine's travels abroad, American cooking was, first and foremost, the focus of her reporting.  With each of her columns featuring American destinations and American cooks, Clementine developed an idea to write a cookbook titled, How America Eats, which would mark her most significant work as a food journalist.  She was known as the "roving food reporter" and was given additional space in the newspaper and more allowances for travel.  Also becoming of interest to the public was the secrets of restaurant recipes.  She was known to bring along her "little black book" to each location and take extensive notes.  Clementine traveled to San Francisco to seek the recipe for cioppino from Tarantino's restaurant on Fisherman's Wharf.  In her own backyard, Clementine hit the jackpot coercing  New York's Lindy's restaurant to reveal the recipe for their famous cheesecake.  Even though Lindy's vowed never to reveal the secret recipe, they ended up benefiting because when any establishment was mentioned by the famous Clementine Paddleford, business could double.  In Atlanta, there was a very chic department store named "Rich's," which had a tea room that served a popular pecan pie.  When Clementine revealed the recipe to the public, the owner sent her a dozen roses with a note stating that her report resulted in a 300% increase in sales.  In New Orleans, one of Clementine's favorite restaurants was the historic "Antoine's."  She wrote, "Next to going to Heaven to dine on ambrosia is going to New Orleans to eat at Antoine's."  Needless to say, Clementine scored not one, but ten signature and carefully guarded recipes.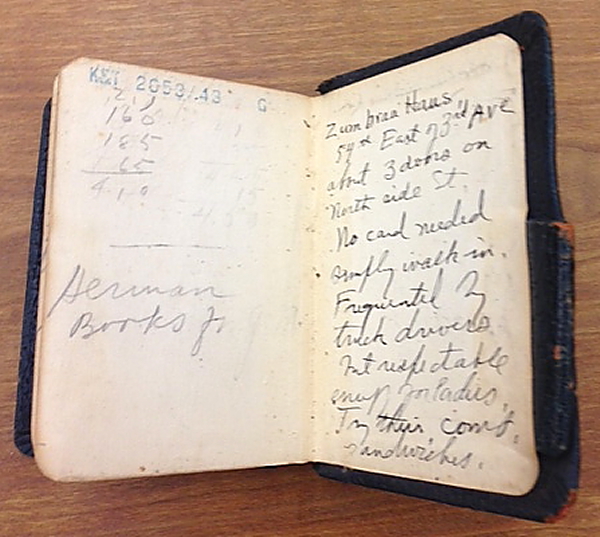 Clementine's little black book with notes of restaurant visits.  I love the sentence where she says this particular place was "frequented by truck drivers who were not respectable enough to the ladies."
By now, Clementine had become an American industry.  She had demonstrated that she could appreciate a home cook as much as a famous chef.  Clementine flew more than 12,000 miles researching regional American food.  She even obtained a flying certificate in order to get around faster!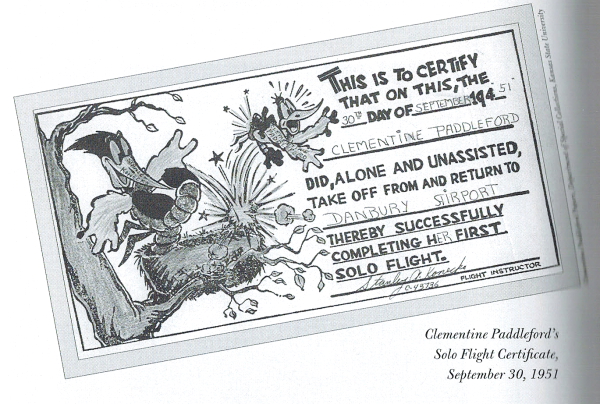 Clem continued traveling the world in addition to America.  She became a frequent honored guest on newly formed airlines and cruise ships, along with invitations from foreign governments and giving her a new mission:  how to learn what Americans eat abroad.  Clementine attended the coronation of Queen Elizabeth and visited the food halls of Harrod's.  Visits were made to Brazil to study coffee, Central America for bananas, France for wine, and eventually back home to report on the new states of Alaska and Hawaii.  Even with all this excitement, her country home in Connecticut was still her place to relax with Claire, who by now had grown up and finished college.  About this time at the Herald-Tribune offices, Clementine was introduced to a handsome young Danish soldier named John Jorgensen, who was an intern in the photography department, and she decided John was the perfect match for Claire.  She introduced them and marriage followed.  Clementine bought the young couple a 150 acre farm near Bath, Maine.  Their first child, Mark, was born and he still lives on the farm today.
By now in her middle fifties, Clementine was starting to feel her age with back pain and stress from work.  She turned down many invitations, although she continued to win numerous awards for her reporting.   Eleanor Roosevelt even presented her with an award "for her prediction about the changing eating habits of the American people."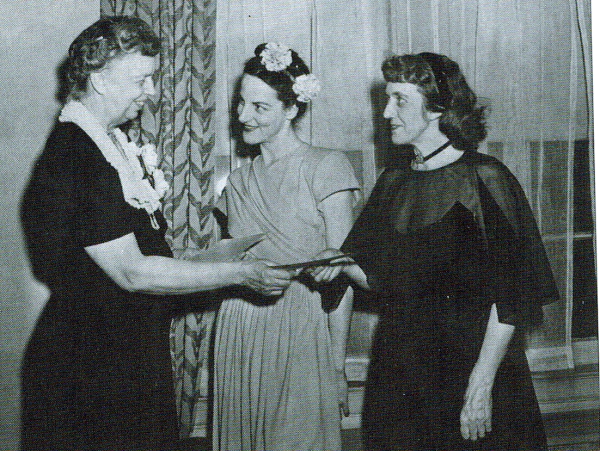 Up in the next blog:  someone enters the culinary scene who alters Clementine's life as food reporter – Craig Claiborne of the New York Times.